Madagascar National Plant Genetic Resources Centre
Background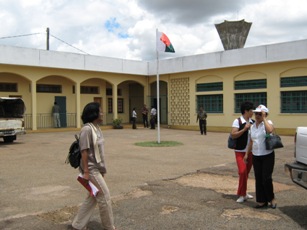 Madagascar with its varied agro-climatic zone has a great variety of food crops and plant genetic resources (PGR). Rice is the staple food and is cultivated by up 80% of the farmers. Madagascar is the second largest rice producer in Africa. Some of the other most important crops cultivated are cassava, maize and beans (Phaseolus). Vanilla and coffee are the main cash crops with vanilla as the country's primary source for foreign currency. Madagascar has also an important diversity of coffee. More than 50 wild coffee species, belonging to the
Mascaro coffea
are endemic to the island.
The main crops for which Madagascar has recognised or potential advantages are horticulture, in particular potatoes, carrots, onions, peas, green beans and chicory
Madagascar National Plant Genetic Resources Centre implementation will be in preparation due to its recent integration to the SADC region. Madagascar has been accepted as the 14th member of SADC on August 2005.
Four ministries are involved in PGR issues: the Ministry of agriculture, Livestock and Fisheries, the Ministry of Environment, Forests and Tourism, the Ministry of Economy, Trade and Industry and the Ministry of education through University's Centre. The PGR activities of each department are different from another depending upon their mandate.
In 2007, in order to increase the agricultural production, to improve food crops safety and the farmers' income, Malagasy government has launched the "green revolution" essentially based on utilization of improved seeds. Moreover, a few decades ago, an effective and continual loss of traditional and local varieties was noted in PGR. It is generally caused by the climatic risks and the unfavorable biotic factors, and also by the modern varieties increasing use. Many traditional varieties of rice, coffee, for example have completely disappeared.


Activities and Material
Since 1974, conservation activities and sustainable use of the PGR have been mainly under the aegis of the National Centre for Applied Research on Rural Development or FOFIFA. This Centre is mostly involved with rice germplasm collection.
Technical activities concerning rice, maize, wheat, potatoes, sweet potatoes, cassava, groundnuts, beans, forage species, coffee, vanilla, pepper such as management of the field gene bank, collection, maintenance and monitoring of accessions, regeneration, multiplication, characterization and documentation, generally falls under FOFIFA and FIFAMANOR Research Centre, both attached to the Ministry of Agriculture, Livestock and Fisheries.
Those two institutions collaborate with the International Agricultural Research Centres such as IRRI, CIAT, CIP, CIRAD, CIMMYT, and Bioversity International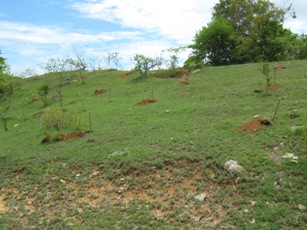 In addition, such organisms are in charge of species selection and their development: SNGF for forest species, OFMATA for tobacco crop, HASYMA-DAGRIS for cotton crop, SIRAMA for sugar cane. CTHA and CTHT (Horticultural Technical Centre of Antananarivo and Toamasina) undertake programmes that aim to contribute towards the development of production for export.
In situ conservation
There is neither action plan nor program about PGR in situ conservation in Madagascar. During the last ten years, initiatives in term of inventory and census have been especially carried out by organisms of conservation as KEW, ANGAP, WWF, WCS,...concerning endemic species with medicinal value and industrial potentiality. Nevertheless, collection missions and prospecting reports undertaken by FOFIFA and FIFAMANOR allow inventorying some local varieties of PGRFA in situ in Madagascar.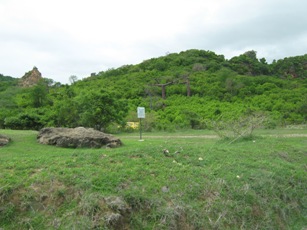 | | |
| --- | --- |
| Common name | Number of local varieties |
| Rice | 1500 |
| Cassava | 30 |
| Maize | 60 |
| Sweet potatoes | 30 |
| Potatoes | 25 |
| Bean | 50 |
| Lima bean (Phaseolus lunatus ) | 08 |
| Bananas | 10 |

Ex situ conservation
About 95% of the national collection concerning food crops, cash crop and forage are stored by the 2 national research centres. These collections include: local ecotypes, old and recent introductions, new varieties selected from created varieties and 2 species of wild rice: Oryza longistaminata and Oryza punctata. The evolution of the accessions collected from 1996 to 2005 is as following:
| | |
| --- | --- |
| | |

Species / Group of species

Holder Organism

Number of accessions of 1996

Number of
accessions 2005

Main Stations

Stations of duplication

Observations

Cereal Crops


Rice

FOFIFA

4127

6210

Mahitsy

Increasing of varietal creation

Wheat

FOFIFA

169

CALA

abandoned

FIFAMANOR

2570

352

Antsirabe

Triticale

FIFAMANOR

603

210

Antsirabe

Avoine

FOFIFA

15

17

CALA

forage

Burley

FOFIFA

34

CALA

abandoned

Maize

FOFIFA

371

325

CALA

Antananarivo

Root crops

Cassava

FOFIFA

330

202

CALA

Kianjasoa,
Toliara,
Kianjavato

Potato

FIFAMANOR

181

194

Antsirabe

Sweet potato

FIFAMANOR

72

91

Antsirabe

Taro

FIFAMANOR

21

Antsirabe

Leguminous Crops


groundnut

FOFIFA

349

275

CALA

Toliara Kianjasoa

bean

321

222

CALA

Vigna

135

98

CALA

Voandzou

28

47

CALA

Soya

272

CALA

Industrial crops of transformation

Cotton

FOFIFA

160

912

Toliara

Toliara

Increasing of varietal creation

Sugar cane

FOFIFA

338

abandoned

SIRAMA

77

Cash crops

Coffee

FOFIFA

1282

3300

Ilaka Est

Kianjavato

varietal creation since 2001

Pepper

FOFIFA

195

Ilaka Est

Kianjavato

Abandoned

Vanilla

FOFIFA

3000

Ivoloina

Antalaha

Not up dated

Fruits

Mango

FOFIFA

46

Mahajanga

private management

Banana trees

FOFIFA

12

Ivoloina

Forages

FIFAMANOR

207

46

Antsirabe

FOFIFA

20

97

CALA, Lanie- ra,kianjasoa, Analamahitsy

Fi

Organisation

Technical Activities

FOFIFA
BP 1444 – Antananarivo 101
MADAGASCAR
Tel: 261 20 22 401 30 Fax: 261 20 22 402 70
General Direction:
This email address is being protected from spambots. You need JavaScript enabled to view it.
Scientific Direction:
This email address is being protected from spambots. You need JavaScript enabled to view it.

Coordination
The Service of Environment within Ministry of Agriculture, Livestock and Fisheries, through the National Focal Point of the ITPGRFA is charged to communicate/coordinate PGRFA activities/issues between relevant institutions.
A temporary national committee, including representatives from the 4 concerned ministries and the NFP of CBD has been created in 2007.

Staff
The following persons have been appointed as Members of the National Plant Genetic Resources Committee (NPGRCom):
Chairperson: Mr ANDRIANTSOA Mamy, Director General of Agriculture with Ministry of Agriculture, Livestock and Fisheries (MAEP)
Email:
This email address is being protected from spambots. You need JavaScript enabled to view it.
or
This email address is being protected from spambots. You need JavaScript enabled to view it.
Curator, In-Charge of Ex-Situ conservation:
Ms RABENATOANDRO Yvonne, Director Scientific within FOFIFA/MAEP; Email:
This email address is being protected from spambots. You need JavaScript enabled to view it.
In-situ/on-farm Collection and Conservation: Ms RAHETLAH Volatsara, Research Officer within Malagasy-Norway Research Centre/MAEP, Professor-Searcher,
Email:
This email address is being protected from spambots. You need JavaScript enabled to view it.
or
This email address is being protected from spambots. You need JavaScript enabled to view it.
Documentation Officer: Ms RAMANANKAJA Landiarimisa, Professor-Searcher, Agronomic Sciences High School, University of Antananarivo.
Email:
This email address is being protected from spambots. You need JavaScript enabled to view it.